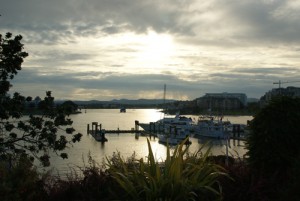 Victoria Inner Harbour, BC Canada
On every trip I take these days, I am always looking forward to whatever photo opportunities I can find.  I just recently returned from a ten day trip to Vancouver Island in British Columbia, Canada.  It was a great trip, full of beautiful scenes and wildlife.  While staying on the North end of the island, I asked my lodge receptionist about bear watching, and she suggested driving further North along Highway 19 where she said bears are commonly seen along the side of the road.  I did as she suggested and found black bears foraging along the road every evening.
Looking For Orcinus Orca
If you enjoy taking photographs of wildlife and nature and you haven't been to Vancouver Island yet, make sure you put it on your list of places to go.  The main reason that I chose to go, was to look for Orcas, otherwise known as Killer Whales.  After a little research I found that Johnstone Strait, between Vancouver Island and the mainland, was the closest area to me (Los Angeles), with such a large concentration of Orcas. As for when to go, a little more research yielded the best time to see the Orcas was during the summer months. So, it was Johnstone Strait, in August.
Getting There
There is an international airport on Vancouver Island in Victoria, but I still had to connect through Vancouver Airport on the way there and San Francisco Airport on the return flight. Also, Victoria is accessible by ferry, from Washington or from several points along the Canadian mainland.
What To Bring
Your camera is a must, of course! But, if you want to capture some shots of wildlife, and you don't already have a telephoto lens, consider purchasing one before you go. I suggest at least 200mm. I went with am 18-200 telephoto lens, and I regret not investing in a longer lens before going. I am pretty certain that the next time I go on another trip like this that I will get a much longer lens, probably up to 500mm. And of course, if you want to capture the beauty of the landscape, you will need to bring your tripod.
Don't Forget Victoria BC
It was my first time visiting Vancouver Island and I was not sure what to expect. I had heard many great things about Victoria, a city on the South end of the island, very close to Washington. As a matter of fact I read somewhere that it was a top-rated travel destination, so I figured it would be a good place to stop, before driving up the East coast of the island.
I spent three nights in Victoria, driving up the East coast on my fourth day. While in Victoria I spent a couple of days wandering the streets of the city. I also went on an Orca watching tour, went hiking in nearby Sooke Potholes Provincial Park, and walked through the Butchart Gardens.
Orcas in Victoria
I must say that the Orca watching is just not as good in Victoria, as it is up North. If you are planning to go Orca watching, do it when you go up North, and spend one less day in Victoria. If you aren't going to make the trip up North, then I guess you might as well go. And, if you are going up North, I STRONGLY recommend going out of Port McNeill.
Sooke Potholes Provincial Park
Sooke Potholes was a great day trip. It was only half an hour out of Victoria, and it is a great park. Definitely worth the trip; if I had another day in Victoria, I would probably have gone back to the Sooke. Great photo-ops!
The Butchart Gardens
I heard some great things about the Butchart Gardens, so I made sure to go there. That was probably one of the nicest gardens I have every been too. I was also fortunate enough to be in Victoria on Saturday evening, since they have a fireworks show every Saturday night; and that was probably one of the best fireworks shows I have every seen. It was a pretty wet day, slight drizzle, and there were still a lot of crowds, I imagine that if it were a beautiful and dry day it could get really tight.
Driving The East Coast Of Vancouver Island
The drive up the East Coast from Victoria to the Northernmost reaches of the island takes approximately 6-8 hours, depending on how much you stop and exactly where your end destination is. The fastest route is to take Highway 1, also called the Trans-Canada Highway, then take Highway 19 the rest of the way. As you drive North from Victoria, the highway starts winding through a forest of evergreens and you drive through some beautiful landscapes.
Taking Your Time
If you want to take your time, you can drive along the ocean route, Highway 19A. This route can take much, much longer than taking 19, and for most parts of the drive you will not be able to view the ocean, although it will go through all the coastal towns.
Many of the coastal towns are beautiful places to stop. Some of the bigger towns along the way are Nanaimo, Qualicum Beach, Campbell River.
Port McNeill and North Island
At the North end of the Island you will find the towns of Port Hardy, Port McNeill, and Telegraph Cove; I spent four nights in Port McNeill. The towns on the North Island are small. There are few dining places in the towns, as well as lodging. Telegraph cove is probably the most commercial, charging for parking in town as well as having a more commercial waterfront pier. Port McNeill seemed the least commercial and developed of the three.
What's There
During the days I went on Orca watching tours and in the evening I looked for bears on the side of the road, as well as some nice shots of the forest and coast. If you look around you will may also find bald eagles, dolphins, porpoises, whales, and elk. You can go hiking, kyaking, and I understand that the sport fishing is really good up there.
After Port McNeill, on my eight day of the trip, I headed back down to the town of Sidney, which is on the Saanich Peninsula, just North of Victoria.
Sidney By The Sea
I spend my ninth day in Sidney at the Victoria Butterfly Gardens, and along the coastline. There were many other things to do, but I was exhausted from traveling.
Going Home
On the tenth day I returned home.